I had the pleasure of catching up with Mary Campisi, an author whose books I've come to enjoy over the past couples of years, or so. It started with A Family Affair, and I still can't say enough good things about this title and series. Granted, there are more books in the series than I've read - and I requested a road map, so to speak, to point me in the direction of the order in which the remaining books should be read. Thankfully, the suggested reading order can be found on her website.
I knew Mary Campisi had several books under her belt but asked if she could select three to be featured on this author spotlight. I also asked if she might be interested in writing a few words about a subject near and dear to her heart, something with an uplifting message.
Take a few moments to acquaint yourself with this wonderful author who shows no signs of slowing down. I would definitely have to say she has found her calling.
A Family Affair - A Continuing Saga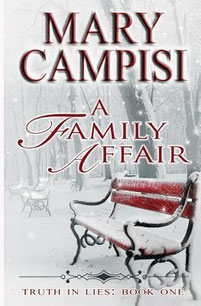 When Christine Blacksworth's larger-than-life father is killed on an icy road in Magdalena, New York, a hundred miles from the 'getaway' cabin he visited every month, she discovers a secret that threatens everything she's always held to be true: her father has another family which includes a mistress and a daughter.
Determined to uncover the truth behind her father's secret life, Christine heads to Magdalena, prepared to hate the people who have caused her to question everything she thought she knew about her father. What she finds is a woman who understands her, a half sister who cherishes her, and a man who could love her if she'll let him. The longer she's around them, the more she questions which family is the real one.
When It Comes to That Second Chance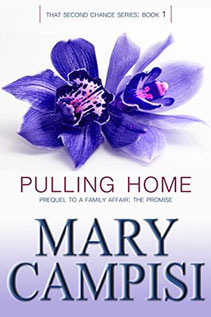 It's taken nine years and a cross-country move, but Audra Valentine Wheyton has kept her secrets safe. She's created the perfect life: a husband, daughter, and a job she loves. 
When her husband dies suddenly, Audra returns to her hometown for the funeral and faces the man who has never forgiven her for marrying his brother.
Jack Wheyton is a successful pediatric neurosurgeon who forgave his brother long ago for taking something that had been his, something he hadn't even realized he wanted until it was gone. But forgiving Audra is another story, and forgetting her? Near impossible.
When a shattering illness strikes Audra's daughter, she turns to Jack to save her child and risks exposing a secret that will change their lives forever. 
Scars of Betrayal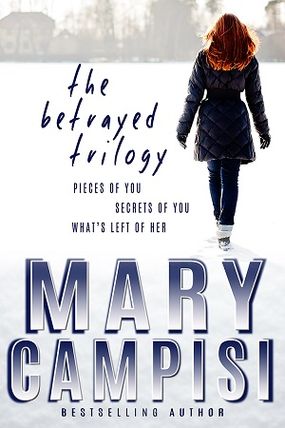 The Betrayed Trilogy is emotion packed and filled with moral ambiguity. (A mother's abandonment of her family, the adult children's struggle with trust and relationships, and the collateral damage of carrying family secrets, not to mention the guilt of living with past choices.)
Fortunately, these characters grow and change, learn forgiveness and redemption, and are able to open their hearts to trust and love - and a happy ending!
Pieces of You: Will her risk his life and his heart for a chance at one true love?
Secrets of You: He's not who he says he is, but neither is she...
What's Left of Her: How could a mother walk away from her family?
Mary Campisi Shares
I was talking to my sister on the phone the other day and telling her my latest book was giving me fits! I just couldn't lock it down and get a feel for the direction I wanted to take. I'd started over twice. Ugh! She listened and then asked if I actually knew what I was going to write about when I started writing, or if it was all a "free fall." I laughed, and told her I always knew the tone and the emotion of the story, and I knew my characters. That's pretty much all I needed to know, but I had a rough outline of what "might" happen. I say might, because when I'm writing I uncover all sorts of treasures about the book and the people in it that I didn't know existed an hour before I sat down to write.
And that's the magic.
Writers approach their work in different ways, but for me it's all about the emotion of the story, and the emotion in my life. That's what enables me to tell my story, though if you were to see the work in the early stages, it certainly would not resemble the finished product. And that's just fine with me. You see, I don't write Chapter 1 to Chapter 20, all nice and neat, and in order. I write scenes that interest me at the moment, and may belong to Chapter 12, then another scene that will be added to Chapter 3 or wherever it fits. Does that sound bizarre? The first time my engineer-brain husband learned of the method I'd adopted, he struggled to understand what I was saying.
"You finished the first draft, but it's all over the place? What does that mean?"
This is not what an engineer mind wants to hear. I tried to explain, "Think of it like making a quilt. You have bits and pieces of fabric laid out and now you have to stitch them together."
To which he replied, "And do you know how to 'stitch' them together?"
"Of course." I smiled. "That's the fun part!"
I do love to stitch and cobble, to take passages and find the perfect spot for them. I've tried to write to an outline, and the process was a great labor and quite boring, but I have friends who love this manner of creating. It's all about the person and the process. There is no correct answer, just as there is no correct answer in the path to finding our true passion.
My journey to finding my true passion was a close match to my writing habits: a winding road of false starts and misinformed choices, coupled with ill-suited jobs and disappointments, in my personal and professional life. I grew up in an era and an area where a person did not become a writer. They became teachers, nurses, or sought out other practical careers. A writer was not practical. And a fiction writer? That was a dream or a farce, and such a desire certainly should not be repeated in public. So, I decided to become a nurse.
I loved taking care of my eighty-some-year-old grandmother who lived with us, and my mother was a great nurse. Plus, it was the perfect career for a woman who wanted a family. I could work part-time and if that wasn't incentive enough, there were scholarships to be won to help with tuition. What wasn't to love? Well. The one thing I did not consider was that I had no idea what being a nurse meant. Sure, I loved studying the disease process, and I was fascinated with Anatomy and Physiology, but the actual nursing part? Not so much. But quitting wasn't permitted in our family, so I stayed, graduated, passed my Registered Nursing boards, and worked three months after graduation, at which time I quit and took a job as a receptionist in a hair salon.
I was twenty-one, newly married, and filled with self-doubt and disappointment in my life choices; it would take years to forgive myself for my failure. Over the next several years, I held other jobs that didn't suit me. I still remember the day I sat in an accounting room, calculators buzzing around me, my co-workers reconciling various accounts, delighted with their accomplishments. Was this all there was for me? Could I give no more to the world than this? I was twenty-six years old.
By thirty-one, there were three children, a husband who proved to be less-than-husband material, and a marriage that would soon end, taking with it my dreams of that white-picket-fence, and happily-ever-after. During those dark times, when I was filled with fear and worry for myself and my three babies, (all under the age of five), I began to write. When I put the girls to bed at night, I found comfort in the historical romance I created, where I could give the couple a happy ending.
Years have passed and I've been married to a wonderful man for more than twenty-one years. We blended our families, raised them, and watched them enter the adult world. My writing life has grown and blossomed in ways I could not have imagined possible. Was any of it easy? Absolutely not. Was it worth it? Oh, indeed it was. My books are about hope and second chances, because I not only believe in them, I have lived them.
About the Author: Mary Campisi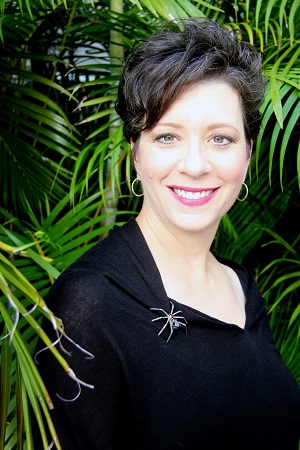 Mary Campisi writes emotion-packed books about second chances. Whether contemporary romances, women's fiction, or Regency historicals, her books all center on belief in the beauty of that second chance.
Mary should have known she'd become a writer when at age thirteen she began changing the ending to all the books she read. It took several years and a number of jobs, including being a registered nurse, a receptionist in a swanky hair salon, accounts payable clerk, and practice manager in an OB/GYN office, for Mary to rediscover her love for writing. Enter a mouse-less computer, a floppy disk, and a dream large enough to fill a zip drive. The rest of the story lives on in every book she writes.
When she's not working on her craft or following the lives of five adult children, Mary's digging in the dirt with her flowers and herbs, cooking, reading, walking her rescue lab mix, Cooper, or, on the perfect day, riding off into the sunset with her very own hero/husband on his Ultra Limited aka Harley.
Where Can I Find Mary Campisi Online?