What a calamity of errors it has been trying to get the spotlight completed for Linda S. Glaz. Between both of us missing the initial deadline, to my laptop deciding to act up in the final hour, to my website deciding not to cooperate at the last minute - I am pleased to say that the author spotlight for Linda S. Glaz is now complete.
In my dealings with Linda, she has come across to be an open, honest, entertaining and patient woman. She tells things like they are, which I can only respect, and her enthusiasm for her stories and the excitement she feels when receiving another review for one of her stories is genuine, even heartfelt. This is one Christian author whom I truly admire.
I will now let you get to know a little more about this fascinating woman whose other books I am sure to read when an opportunity presents itself.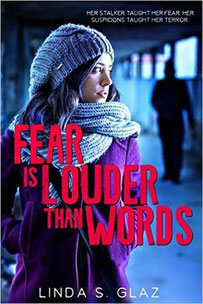 Rochelle Cassidy has the perfect life as a radio talk show host in the Detroit market, but her celebrity status doesn't stop an angry listener from wanting her ... dead.
Ed McGrath's ideal life as a pro-hockey player doesn't include a damsel in distress until the night he discovers Rochelle being attacked in a deserted parking structure. 
Circumstances throw them together in more ways than one when Rochelle's producer plays matchmaker. A sick boy, a corrupt politician, and questionable medical practices put more than merely Rochelle in danger, and still, her attacker shadows her every step. 
Will Ed be able to break through her trust issues in order to protect her, or will she continue to see him as Detroit's bad boy athlete? Her life AND his depend on it.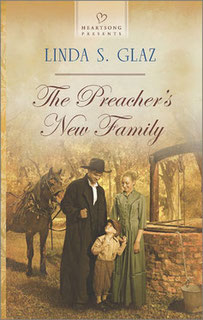 Preacher T.J. O'Brien isn't looking for a wife and family yet, every time he sees Sarah Anne Rycroft, he feels a powerful urge to protect the beautiful young widow.
When she's in danger of losing the farm to the bank, T.J. steps in to defend Sarah against the unscrupulous banker. 
Sarah knows T.J. has vowed to live a solitary life of devotion to God. Still, the single mother can't resist the comfort and safety of his strong arms. But when he sells his most prized possession to save the farm from foreclosure, she wonders if the handsome preacher could have marriage on his mind, after all.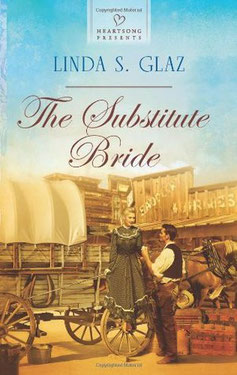 Rancher Jared Callahan eagerly awaited the arrival of his mail-order bride. But instead of the kindhearted woman who wrote about escaping her constrained city life, the beauty who arrived in his remote frontier town couldn't remember anything. Not him, not their long-distance courtship, not even her own name.
What is he going to do with this petite spitfire? 
Dazed and confused from a railway accident, Rebecca Layne finds herself saying "I do" to the handsome stranger who claims to be her betrothed. But as feelings for Jared blossom, the mysteries of her past threaten to unravel her life at the seams.
Only when the truth is finally revealed can this marriage of convenience ever become a true union of love. 
Linda Glaz: Gotta Love Me Some Creepy Characters
Okay, I'll admit it, I'm weird. I LOVE to write creepy characters, characters that for whatever reason, the reader just loves to hate. I suppose that's why suspense is my fave genre to write.
Oh, I love historic romance, contemporary romance: all of the above. But my heart is in romantic suspense or plain old, scare- the-socks-off the reader suspense.
I'm going to give you an example of the creeper coming out in my December 2017 release, Blow Out the Candles and Say Good-bye:
Later that evening, after Laura had finished the dishes and checked on the girl, she went into the living room and sat down next to Harrison. "We've got just three weeks. Everything has to be ready to go in that amount of time. Can you spin your magic?"
"Haven't I always? I'll get the truck out of storage and ready to roll. You just make sure there are no loose ends. With this being the last and all, we don't want our dreams going up in smoke."
"You must be kidding. Half the plans I've made have been blown clear through the roof. We haven't had nearly the time to do this right. Oh well, I'll make it happen. I always do."
His face hardened as if to say 'don't play the martyr'. She'd show him a martyr if he wasn't careful. Here today and gone tomorrow. She'd be fine without him. She could read the headlines right now: Man Falls Over Cliff in His Birthday Suit.
What on earth had made her think that? She burst out laughing.
He glanced her direction. "That's the spirit. I'll bet you have fun ideas already."
"You know I do." And she swatted at his shoulder. If only he knew.
Yes, I do love my characters, whether they are creepy or good. I want them to be fully human with complete personalities. I never want to hear that they are two-dimensional, so I do my best to give them personalities outside of the book. What makes them the way they are? What are their fave memories as children? Their worst? Only then can they truly be real on the page.
Join me in loving suspense. Some of my favorite authors? Brandilyn Collins, Tim Downs, James Scott Bell, Ted Dekker, Steven James, Mary Higgins Clark, just to name a few. But they all keep you reading long into the night! And they all know how to write creepies…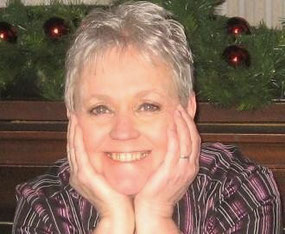 Linda S. Glaz is an author and agent with Hartline Literary Agency. Linda has so many hats in the ring, she doesn't understand why she hasn't been invited to the royal weddings.
She was in the Air Force at a time when it wasn't all that politically correct a thing to do. Fortunately she grew up with brothers, so she was prepared … almost … for dealing with guys in a male-oriented environment. And that's probably what helped prepare her to be the chief referee for her area, and a national referee instructor. There were those times when guys simply did not want to listen to a woman. Ahh, the good old days.
Linda has taught karate off and on—more off now, for more than thirty years. She still loves to be involved in women's self-defense classes whenever possible.
She is married with three amazing kids, three wonderful grandchildren, and numerous grandpuppies. They seem to be multiplying faster than anyone else.
Linda loves finding amazing authors to work with, and still manages to find time in the evenings to continue with her own writing.
See what I told you? She wears more hats than the queen!
Where Can I Find Linda S. Glaz Online?
Linda S. Glaz Wants to Know...
What are some of the books you've read and enjoyed which introduced you to characters you loved to hate? Feel free to share the book title, character's name and the reason you loved to hate him/her.