The subject of this post relates to the exciting events which have been happening in author Ashley Fontainne's world, especially in terms of her title, Ruined Wings.
I've been in touch with Ashley off and on for a few years, having become acquainted with her after reading the first title of her Eviscerating the Snake series, Accountable to None. I went on to read the remaining two titles of the series, Zero Balance and Adjusting Journal Entries and even conducted an interview with her a few years ago. 
Ashley Fontainne is an author whom I will definitely keep my eye on as she reaches new goals and attains new levels in her writing career. With a variety of genres to choose from, I'm sure you will find something that whets your reading appetite.
Endorsement
"'Ruined Wings' is raw, real and a terrifying journey into addiction.
A must read for every parent." – Elaine Raco Chase, bestselling author.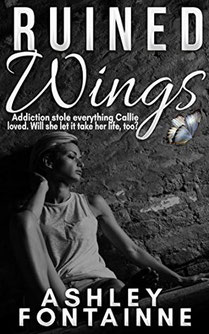 Seventeen-year-old Callie Novak is on the cusp of changing her life as she warms up for the final heat in the Women's 1600 meter track and field competition.
While she sets a new state record, her family's worse nightmare is just beginning.
When tragedy strikes the Novak family, every reader will feel the pain of grief, the perils of drug abuse, the despair that leads to a shocking downward spiral and the strength that's needed to overcome addiction.
To learn more about Ruined Wings, to read the book or reviews, please click here to view its page on Amazon.
Breaking News!
Ruined Wings is currently in production for an independent film. It is currently being filmed on location in Steamboat Springs, Colorado.
It will be an independent short film about addiction based on Ashley's novella of the same name. Directed and produced by Sabrina Stewart of Confident Actor Productions, the film stars Olivia Hobson as "Callie Novak." Stay tuned for the official trailer!
If you would like to contribute toward the cost, check out Independent Film Ruined Wings at Go Fund Me.
Also consider visiting Ruined Wings' Facebook page.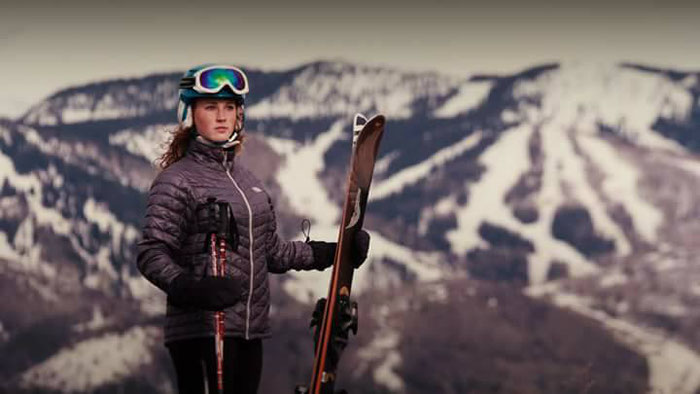 In case you are wondering about the actress who will be playing the character of
Callie Novak, it is Olivia Hobson, pictured above.
Where Can I Find Ruined Wings Besides Amazon?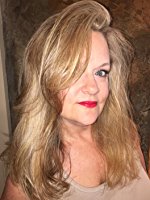 Award-winning and International bestselling author Ashley Fontainne enjoys stories that immerse the reader deep into the human psyche and the monsters lurking within each of us. She writes in numerous genres including mystery, suspense, horror, sci-fi and sometimes poetry.
Ashley lives in Arkansas with her husband and is the proud mother of one son and three daughters.
Where Can I Find Ashley Fontainne Online?
Encouraging Thoughts
Do you know anyone who suffers from substance abuse, perhaps a person like the character of Callie Novak who seemed to be going places, yet became entangled with addiction? Have you seen a loved one's life spiral out of control? If so, what would you say to them in hopes of providing encouragement?