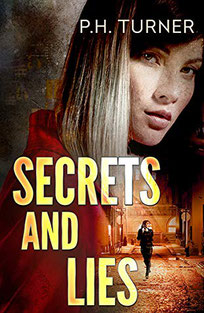 Never in my life have I been as enthused to be loved by so many people. Yes, it may sound strange to you after reading my words but that's because you haven't delved into the world of Morgan Tutwiler and the legacy of hatred he left in his wake.
The man was gunned down in his home in the first scene of Secrets and Lies but his character from beneath the grave was clearly portrayed. I kept wondering if he had any redeeming characteristics because even bad guys have some good in them, but there wasn't much to like about Morgan. To find even a tidbit of good, I had to search relentlessly, almost to the point of giving up.
It's unimaginable how one man could cause so much pain and agony in the lives of so many, how one man's decision/action brought another family to the brink of utter despair. The fallout was such that everything fell apart at the seams and, even on the surface where things looked better after some time had passed, the cracks in the armor were evident.
The rich class depicted in the book is the stuff movies are made of, even down to turning a blind eye to things the middle class would never dream of tolerating, unless there was some fear of reprisal. 
The pace of the story was excellent. It alternated between allowing me to relax my mind to expecting the worst, then learning about/watching the worst unfold before my eyes. If Secrets and Lies could be compared to a spider's web, I would have to admit to being caught.
I have shared additional thoughts about the story; you can read them by clicking here.